The accompaniment provided by PBI in 2018 benefited to more than 50 civil society organisations and 341 defenders, of whom 65% were women. The work carried out by these people benefits at least 146,351 people and promotes human rights across the whole country.
2018 has been a year of struggle, of resistance, and of extraordinary bravery from those who, on a daily basis, put their lives at risk to defend human rights.
Despite the celebration of 20 years of the UN Declaration on Human Rights Defenders, 2018 has been a year of changes and challenges for human rights and the protection of human rights defenders. Violence in México has reached the highest levels since 1997, with the biggest and most violent election process of Mexico's recent history. In November, the UN reviewed the implementation of Mexico's human rights obligations and commitments. PBI joins the call from other national and international organisations who demand that the government take heed of the conclusions of these evaluations and implement the recommendations made towards the Mexican State.
Within this context, the situation of human rights defenders remains complicated, especially for those defending land and territory against economic projects. Only in 2018, 21 persons were murdered for defending the environment according to the Mexican Center for Environmental Law (CEMDA).
Through this publication, we wish to recognise the work of some of the human rights defenders and organisation we have been privileged to accompany. We also express our gratitude to all the people who contributed to PBI Mexico for their tireless work and commitment.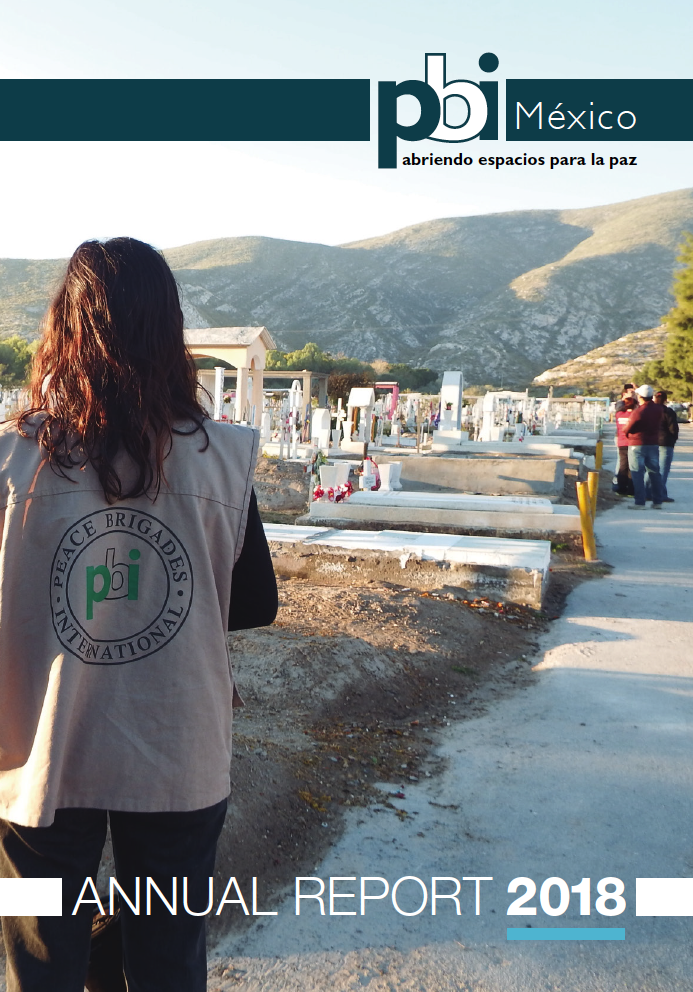 https://pbi-mexico.org/sites/pbi-mexico.org/files/InformeAnualPBIingles16padifgital.pdf